Welcome to MR Dental Centre! Most people fear to visit a dental clinic in Paschim Vihar due to the uncomfortable atmosphere and non professional behavior of dentist in Paschim Vihar. But, here at the MR dental clinic, the team of dentists has successfully marked a reputation in the industry. Dr Akash Sachdeva completed his degree of MDS and Oral & Maxillofacial Surgeon and since 2004, he is known as the best dentist in Paschim Vihar, Delhi and most dentists refer their patients to Dr Sachdeva for dental implant in Paschim Vihar, Delhi and for other oral treatments. Currently, he also lectures for Implant Dentistry & Maxillofacial Surgery in a reputed dental institute. The doctor loves to explore the breakthrough medical advancements in treatments and practices of the Dentistry field and thus, travels around the world to enhance his dentistry skills and knowledge.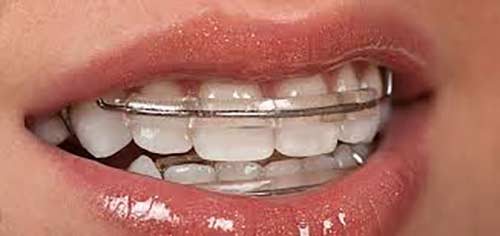 Dental Services offered at the MR Dental Centre:
Cosmetic dentistry – it is different from the traditional dentistry and thus, focuses on enlightening the appearance of the teeth and face. The current trends of cosmetic dentistry in Paschim Vihar are inlays/onlays, composite bonding, dental dentures, teeth whitening in Paschim Vihar, smile makeover, dental implants, and full-mouth reconstruction.
Dental crown and bridges – Bridges and crowns are permanent prosthetic devices that are surfaced over the existing teeth or implants by a dentist or prosthodontist.
Oral surgery – certain dental or oral health conditions may require an oral surgery including impacted teeth, tooth loss, unequal jaw growth, facial injury, dental ventures, lesion removal or biopsy, cleft lip, sleep apnea, snoring, and facial infections. Meet oral surgeon in Paschim Vihar to know more.
Root canal treatment – Root canal treatment, sometimes also termed as endodontics, is an oral treatment conducted when the pulp of the tooth gets infected due to decay, cavity, or injury. Initially, the patient doesn't experience any pain, but, as the infection gets deeper, it may damage the tooth root and nerve that can be extremely painful occasionally. Root canal treatment in Paschim Vihar is done by latest technologies like Apex Locator.
TMJ disorders – the temporomandibular joint (abbreviated as TMJ) disorder occurs when the connecting hinge of jawbone to the skull gets damaged or slides from its actual place. A patient with TMJ disorder may experience extreme pain in the jaw joint and at the muscles controlling the jaw movements.